A legacy to
behold
Evolution is the norm in this world, and ambitious individuals must emerge to bring about that transformation. One such leader was Late Shri Ratan Lal Gupta Ji, whose dream was to be a pioneer of change
Hailing from humble roots, Shri Ratan Lal Gupta Ji possessed a kindhearted, altruistic demeanour, yet he was boldly courageous.
He undertook the Herculean task of resolving bottlenecks in the road transport sector, leading to the establishment of a road transport company. And soon, the company evolved into a household name worthy of everyone's trust.
In line with his vision, the second-generation technocrats started their ventures, namely Fakirsons & Balaji Formalin Pvt Ltd. with the same zeal & passion.
The values laid down by Shri Ratan Lal Ji are ingrained in the culture of the Burakia Group & the group continues to work on the path shown by him.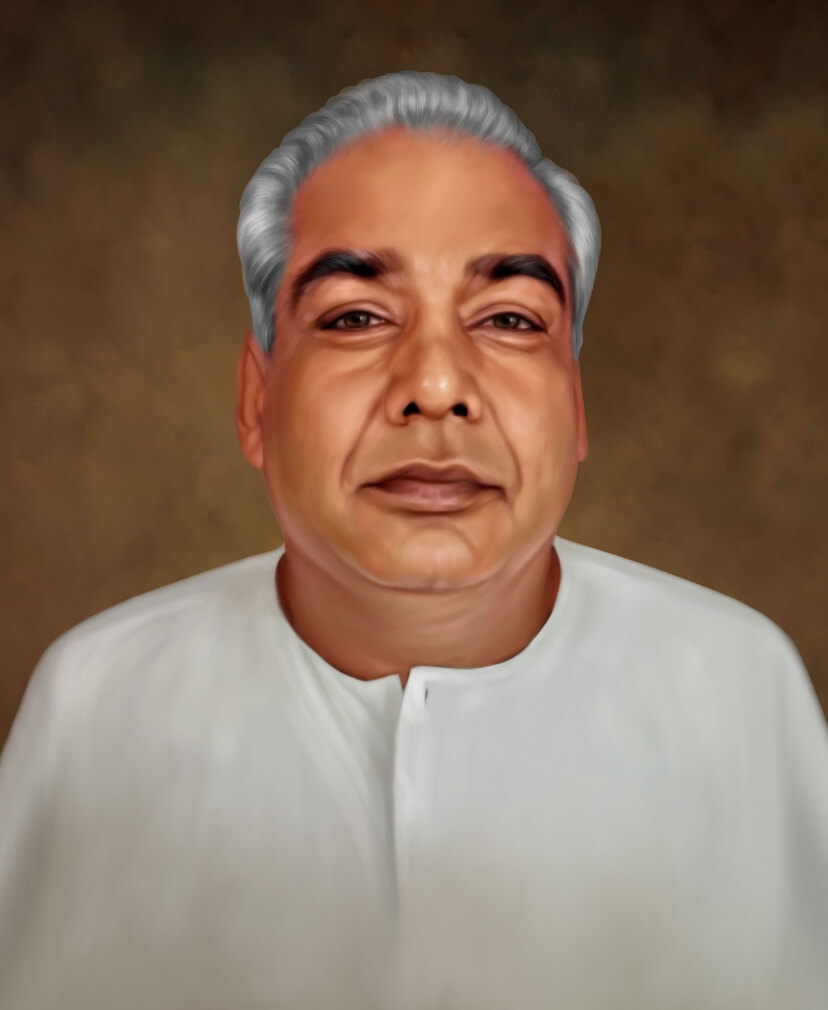 Vision
We are determined to be the national leader in the paper & chemicals industry.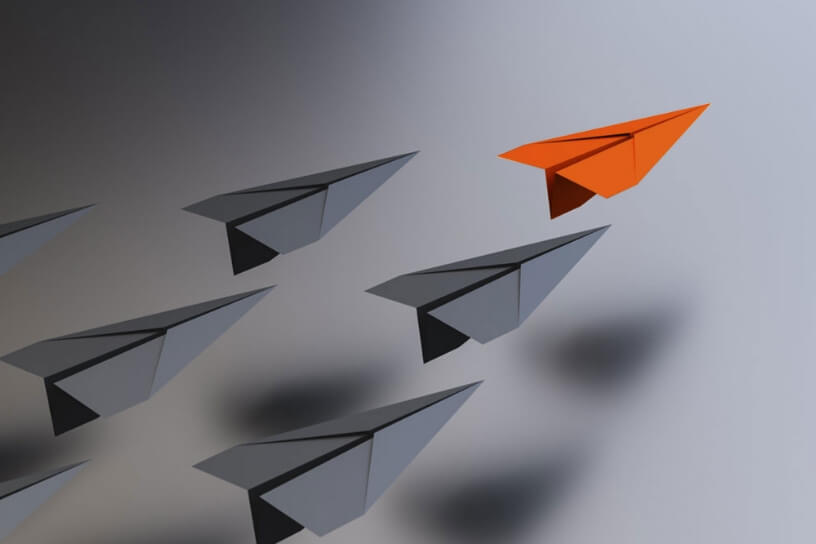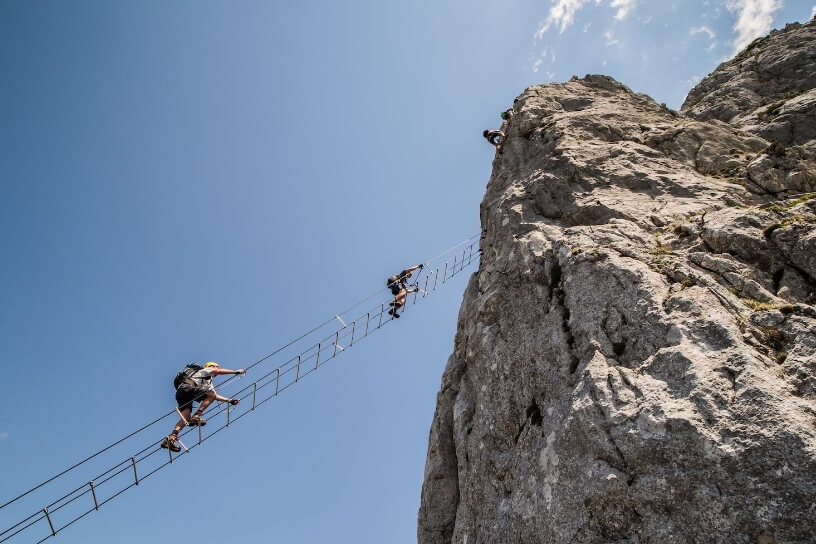 Mission
In everything we do, purpose takes the lead. We always strive to be the innovators and enablers of the industry; innovators of high-standard solutions and enablers of passing on experiential insights to the industry.
Every successful empire is built upon foundational values that are central to the founder's heart.
Courage, Quality & Excellence are ours.
Courage
Courage is the foremost pillar of our values. We ventured into the unexplored with the firm determination to continue against all odds. Especially, against all odds.
Quality
Quality is at the core of our values, it is the hallmark across all our companies, the valuable trust & confidence our clients invest in us globally, keeps us hungry for even more milestones to accomplish.
Excellence
Everything we do, we do with excellence. And that is the key to our success. We learn, adapt & grow with the rapid developments in the industry & work tirelessly to deliver ingenious solutions.
The Burakia Family
Mutual Goals. Mutual Growth.
Founded in 1980, All India Roadways laid the foundation of the Burakia group. The company aimed to resolve the logistical challenges faced by the paper and chemical industry. The company made a bold commitment of "Zero Damage Assurance" while transporting raw materials & resoundingly delivered on that promise. This set the tone & the company soon positioned itself as the leading transporter of laminate paper, laminates and other chemicals.
Fakirsons was founded in 1992 by the second-generation technocrats of the Burakia Group. It aims at transforming the laminate industry. Fakirsons acts as a facilitator between raw material suppliers and laminate manufacturers. Their rich portfolio includes various types of paper and chemicals for laminate manufacturers, pre-laminated board manufacturers, the plywood industry and the packaging industry.
Building on the values of trust, transparency and strong work ethics, the company has built a reputation of being a changemaker & is successfully catering to the evolving needs of the laminate industry.
The next venture of the Burakia Group, Balaji Formalin, was founded in 2001. It strives to be the industry leader in the manufacturing of paraformaldehyde to formaldehyde. With one of India's largest state-of-the-art production facilities, intelligent logistics across the globe and superior quality products, Balaji Formalin stands apart from the rest. It not just exceeds benchmarks, it sets them.
Founded by the leaders of Balaji Formalin in 2020, Burakia Industries is fully owned and operated by them. With a massive Formaldehyde manufacturing capacity of 100000 MTPA, Burakia Industries is a major cornerstone is Balaji's growth and success.
Etching footprints
into history
1980
Started Pan India Logistics business by the name of – All India Roadways Pvt Ltd, which within a short span of time earned itself a speciality of Zero Damage Transit for Laminates and its raw materials.
1992
Started trading of Kraft Paper and other related products under the umbrella of "Fakirsons Papchem Pvt Ltd".
1997
"Fakirsons" acquired the dealership of GSFC for Melamine, which is India's sole manufacturer of Melamine.
2001
Started manufacturing of formaldehyde under "Balaji Formalin Pvt Ltd' with a humble capacity of 22K MTPA at Gandhinagar, Gujarat.
2008
Fakirsons acquired Pan India sole distributorship of Huawon group for Uncoated Base Paper which today is world-renowned owner and market leader in the Décor Base Paper industry.
2010
Balaji Formalin expanded its production capacity to 60K MTPA with 100% European Technology for the first time in India.
2013
Balaji Formalin expanded their production capacity 90K MTPA.
2017
Balaji Formalin commenced their greenfield project of "Formaldehyde and Paraformaldehyde" in the state of Maharashtra with a massive cumulative capacity of 2.25L MTPA.
2018
Balaji started Paraformaldehyde Production, establishing itself as India's Largest producer of Paraformaldehyde. Boosting their combined production capacity to a huge 2.5L MTPA.
2018
Fakirsons acquired the dealership of Chemisol Italia Srl, for Additives for Paper Impregnation and Board manufacturing. Also in the same year, Fakirsons tied up with Sinodecor, one of the best quality decorative paper manufacturers in China with access to more than 1200 different designs.
2020
Fakirsons set up the largest in the industry warehousing capacity for Industry speciality papers and dry chemicals in Ahmedabad, Gujarat, sprawling across 26000 sq. meters. The warehouse was conceptualised and designed with a Unique Trench Mechanism allowing for storage of more than 20,000 tons of Dry Goods on High-Speed Cranes from Konecranes Germany, providing a handling capacity of up to 400 tons per day.
2022
Balaji Formalin successfully complied for REACH regulations of Europe & South Korea.
2023
Balaji Formalin proudly complied with Responsible Care® and took a proactive and holistic approach to safeguarding people and the environment throughout their lives.
2023
Balaji established their Bharuch plant under the brand Burakia Industries, a 100% subsidiary of Balaji Formalin. Boosting their cumulative production capacity to 3.5L MTPA.